« Can Psychics Really Do Readings Via The Radio? | Home | Stand Up for Our Furry Friends »
"Not On Our Watch"- Worth Watching!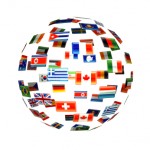 "Not On Our Watch" a line from an old "Rat Pack" movie?- well, maybe, but I am referring to a humanitarian organization whose interests include helping such countries as Darfur, Burma and Zimbabwe.
From their web site: "Our mission is to focus global attention and resources towards putting an end to mass atrocities around the world. Drawing upon the powerful voices of artists, activists, and cultural leaders, Not On Our Watch generates lifesaving humanitarian assistance and protection for the vulnerable, marginalized, and displaced. We encourage governing bodies to take meaningful, immediate action to protect those in harm's way. Where governments remain complacent, Not On Our Watch is committed to stopping mass atrocities and giving voice to their victims."
The founders include a handful of esteemed actors and a well-respected American film producer, Don Cheadle, George Clooney, Matt Damon, Brad Pitt, David Pressman, and Jerry Weintraub- (not a shabby list by any means!) seek to put their best humanitarian efforts forward to assist with such important global concerns.
I had the pleasure of meeting the director of this organization in my travels- Alex Wagner- an impressive and determined woman who passionately believes in her work. In our brief time together, I could see the sincerity and determination that was in her eyes- yes, the organization is in good hands!
As I have said before- "we are all connected -all part of humanity"- if we all made a point of getting involved on this planet with something we feel connected and spirited about- however small or grand-"what a world this would be!"
For more info about "Not On Our Watch" -including volunteering and donations, check out their web site, Not On Our Watch.